Click and Collect
Buy online and collect it here at Stockwood Park Golf Centre. It's as simle as that!
Stockwood Park Golf Centre
The facilities at Stockwood Park Golf Centre include a challenging 18-hole par 69 main course, 9-hole par 3 academy course, and are complemented by an 18-bay floodlit driving range and a practice putting area.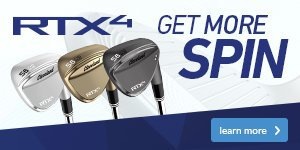 The most beautiful shot in golf
If we were to ask you this question what would you say? We think some of you would say the 'Tiger stinger' but a good proportion would say the pitch shot that takes a couple of bounces before stopping to a halt. It looks sensational but how on earth do you play it?