Click and Collect
Buy online and collect it here at Stockwood Park Golf Centre. It's as simle as that!
Stockwood Park Golf Centre
The facilities at Stockwood Park Golf Centre include a challenging 18-hole par 69 main course, 9-hole par 3 academy course, and are complemented by an 18-bay floodlit driving range and a practice putting area.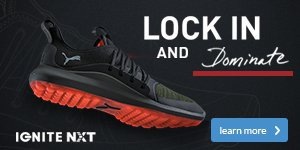 Boa constrict your footwear
Classic or sporty? Colourful or traditional? Style is a personal choice and with brands offering up any number of designs, we have never had so much choice when it comes to your footwear options. With this in mind, we pit two styles up against one another in the ultimate battle of the shoes.